So hope you're up to speed on part 1 and part 2 (click them to read if not).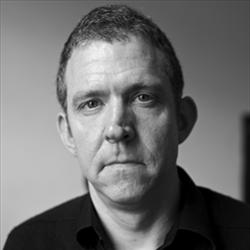 Martin Creed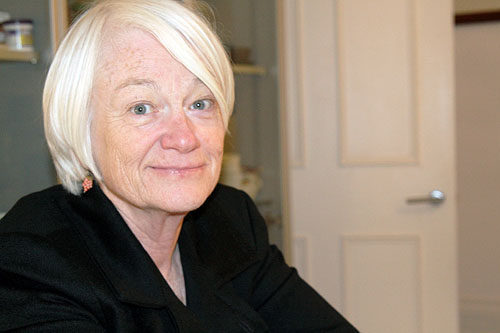 Lesley Caldwell
The final part of the day came after lunch with artist Martin Creed and psychoanalyst Lesley Caldwell. The first instalment was from
Martin Creed
who was late due to car troubles so turned up slightly flustered, but as he started it left you wondering if this was just part of the act.
Creed
's work is varied, highly conceptual and includes songs/performance. His talk starts with him telling us he hasn't prepared anything and stands awkwardly at the front umming and ahhing a lot. This, I thought was obviously a performance piece as he knew full well what he was doing and had prepared! So I was really surprised in one of the questions that came at the end when someone mentioned how cringe worthy it was to see him at the front doing this and just didn't get what it was about!
As the day focused a lot on artistic and creative process and its relation to psychoanalysis I thought
Creed
was performing just that. It was a process on display and
Creed
did talk about some of his ways of working also. This included his thoughts on the art we see as being just the end product 'the bits left over when the artist has finished, it's like the sediment left over at the bottom of the glass' and people don't see the personal process.
It was Creed's frustration of this process ...
'I want to drink the glass of wine, not just see the sediment at the bottom of the glass'
this led him onto making music, in which the work happens in the time it is experienced.
Work No. 263 - A Protrusion From a Wall, 2001
One piece of work
Creed
talked about was Work No. 263 - a protrusion from a wall. When
Creed
was at art school he was in the painting department and so made paintings, but he wanted to make a 'thing'. Not knowing what to do or what to make, the first decision made was trying to make something for people to look at and people look at things on a wall. So the idea came from making something that was part of the wall, on deciding its size this came from it being small enough to be covered by a standard paint roller! He jokes that at the time he was working as a painter and decorator and found it a pain that he would have to remove paintings off a wall, paint the wall and cover the wall again - so he makes a piece that could just be painted over.
Creed
describes this as the private process that he went through in making a piece that ended up in a gallery, he found it interesting to see that people didn't see this process. People saw a 'breast, willy or stomach' - people see differently to what you set out to create.
Returning back to music
Creed
says that in listening to a song is like listening to the piece being made. To finish
Creed
goes on to perform 'I Like Things' (see video above) which was a piece written when stuck in his studio on his own feeling like he couldn't trust his ideas, a problem with being 'king' in his studio - so wrote the complete opposite of what he felt.
Lesley Caldwell
a psychoanalyst brings some interesting thoughts into her reading that I haven't come across before. In the book The Many Faces of Eros, Joyce McDougall discusses the creative process inspired by the thoughts of Sigmund Freud, Donald Winnicott and Melanie Klein. Drawing from Freud's sexuality and the drives, from Klein the infantile fantasy, violence and its importance in creative production then from Winnicott the idea of play not just a carefree activity but something serious as work. It is these factors that 'form the background to any creative thought or act'. These are all linked to the body and its libidinal drives. To be honest I get a little lost at about this point, but find that this is quite interesting and could instigate some further research.
Caldwell
questions where the process takes place in Creed's work, and whether it does actually happen in front of the audience as he so wishes or even within due to its conceptual nature.
In finishing
Caldwell
mentions a quote by Guy Brett:
'Art is a way of explaining the world'
Hope you have enjoyed reading the blog posts on this really interesting seminar? It is nice to share and hope it's been useful? Next up will be the Louise Bourgeois and her psychoanalytic writings conference I attended at the weekend.